It's already time for the September edition of
They Have a Story
! I got a couple great entries in August which makes me excited to see what ya'll are going to do with this one. Thank you to those who sent in picture ideas! This month's picture was submitted by Charity Smith.
What is
They Have a Story
?
It's a monthly historical fiction link up hosted by yours truly. Once a month I'll post a historical picture. Your job (and mine ... I'm totally doing this!) is to write a short story inspired by it. It can be as short or as long as you like. Have fun with it! Post the monthly picture, your story, and blog button on your blog, then link up. Let's see how many different stories we can get from the same picture!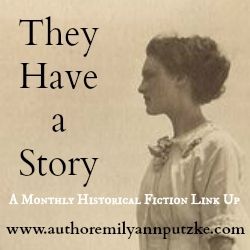 Aren't you surprised that this post has nothing to do with WWII?! This is a record or something.